If you are interested in seeing what the Great Rift Valley in Kenya is all about, then Mount Longonot National Park is the go to place. It has volcanic mountains, craters and lakes that show how this impressive feature tears apart the continent. It is from its impressive features that Mount Longonot gets its name. Longonot comes from a Maasai word "oloonong'ot" which means "mountains of steep ridges" and it offers one of the unique opportunities of hiking tours in Kenya that is a good complement to the traditional wildlife Kenya safari tours.
Mount Longonot is a strato-volcano that is assumed to have last erupted in the 1860's. It dominates the Lake Naivasha region and stands at a height of 2,776 meters above sea level. Even though it is one of the most captivating attractions in Kenya, it is the least visited.
Climbing / Hiking Mount Longonot
Day trips to climb Mount Longonot can be arranged for those living in Naivasha town. The walking trip is approximately 8 to 9 kilometers. The climb is strenuous because the path is very steep. Climbers should expect five (5) full hours of hiking which include a round trip from the park entrance gate to the peak of Mount Longonot and back.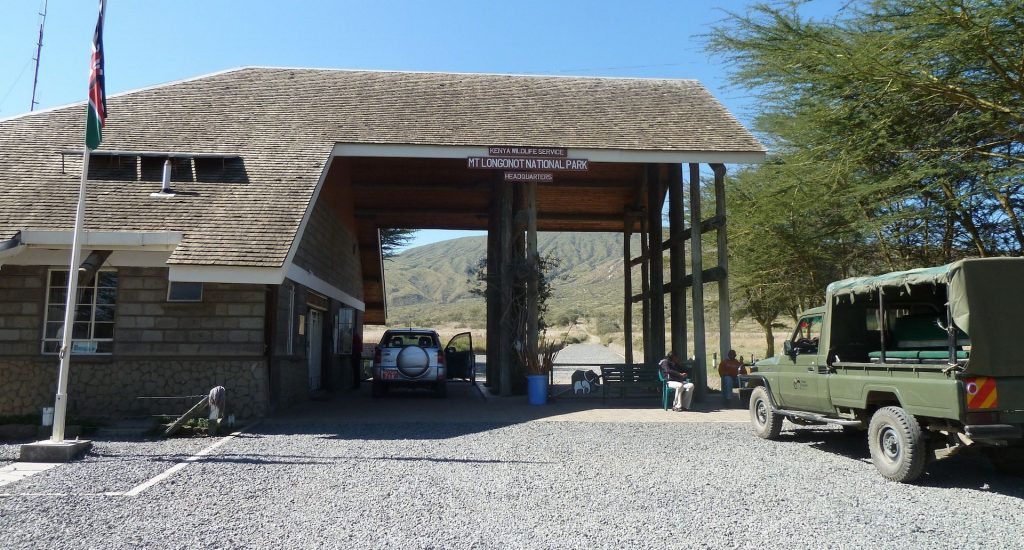 Overlooking the rim of the Longonot crater is the awesome sight of the Great Rift Valley and Naivasha. Visitors should expect to pay a park entrance fee. Picnic lunches are also arranged.
What to do | Activities in Mount Longonot National Park
Visitors can expect to engage in various amazing activities during the adventure in Mt. Longonot NP. These include:
Viewing of wildlife: there are a number of fascination animals you will be able to see and these include: Thompson's Gazelles, zebras, bushbucks, buffaloes, elephants, giraffes, elands as well as lions among many others. although game viewing can be done all year round, the best time to do so is from the month of January all through to April and then again from September to December. Mount Longonot National Park can easily be combined with Lake Nakuru National Park or even in longer safari tours that go as far as Masai Mara National Reserve.
 Explore the crater forest. There are guided impressive nature walks along the seven kilometer wide crater.
Visit the extinct volcano
Explore the Great Rift Valley and enjoy uninterrupted views of Lake Naivasha situated south-east just couple of kilometers from the park.
Rock climbing and Hiking: there are a number of trails available in this area which will take you to the top of the craters. You will get a chance to explore the various trails as you traverse the normally muddy trails on the steep ridges of the mountain. The hikes may take as many as five (5) hours.
Bird watching: well for visitors who wish to see birds, Mount Longonot is a great place to sight them. The birds most sighted in this place are the birds of prey.
All our Nairobi safari tours can include a visit to Mount Longonot if you are in for an active experience during your visit to Kenya
Where to stay | Accommodation in Mount Longonot National Park
Lodge accommodation for visitors are not available in the park but rather can be found in Naivasha town which offers a range of options varying from luxury hotels or lodges, cottages, guest-houses, homestay and ranches. However, the park itself does not have many accommodation options for its visitors except the Oloongonot Campsite for those who wish to camps. Please don't forget to bring your personal camping supplies like tents, food, drinking water, toiletries and other necessities.
How to get there| Accessibility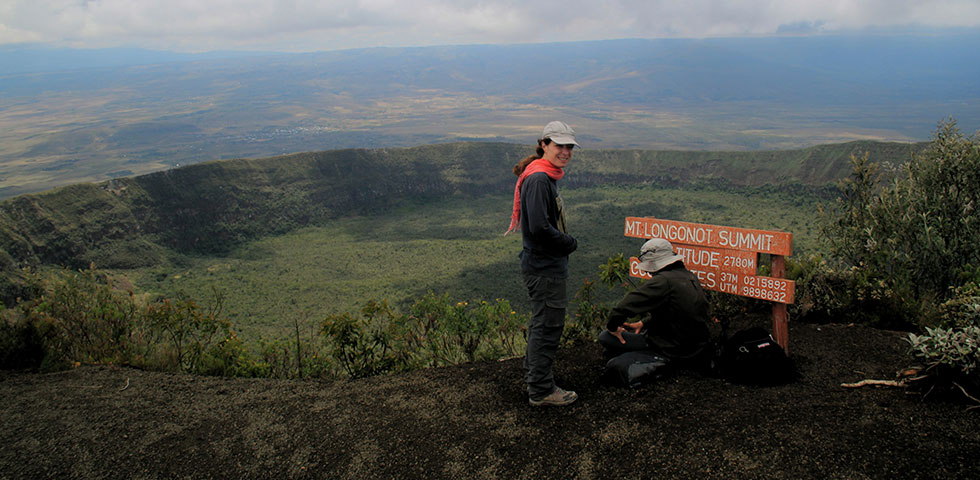 Mount Longonot National Park can be accessed easily from Kenya's capital city – Nairobi along a well maintained tarmac road. It is only ninety (90) kilometers from the city.
What to pack on a Safari to Mount Longonot National Park
Because most of the tours / trips conducted in this park are one day adventures, the items below are among the recommend thing you should carry with you.
Drinking water
Hat
Binoculars
Sunscreen
Camera
Picnic items
Guidebook
Sunglasses
Camping equipment especially if you plan to spend the night in the park