Our 11 Days Kenya Honeymoon safari and beach is one of our best honeymoon packages in Africa!
What matters however is how your honeymoon is planned and executed and that is where Safari Desire comes in to ensure that the planning for your honeymoon in Kenya is as flawless as possible. We have been planning honeymoon getaways, for many honeymooners for a long time now and with the vast experienced that we have accumulated we can only promise you and assure you of the best African honeymoon package.
This 11-day honeymoon in Kenya is just a sample package that you can book and go, but we also arrange tailor made honeymoon packages that suit each individual couple's needs and interest. If you are contemplating on coming to Africa for your honeymoon please let us know by sending us an email and we shall prepare a customized package for you.
11 days Honeymoon Package in Kenya; Where to visit?
This is a combination of wildlife safari into the African wilderness including a visit to the world famous Masai Mara Game and the birders haven of lake Nakuru National Park before flying out to the Coast for your Beach extension.
Honeymoon in Lake Nakuru National Park
Lake Nakuru National park is home to the white rhinos as well as the colorful flocks of flamingos (flocks depend on water levels). Other animals are in abundance in this popular park that is located in the floor of the Great Rift Valley. Apart from the rhino other rare animals' species that are only found here include the Rothschild's giraffe.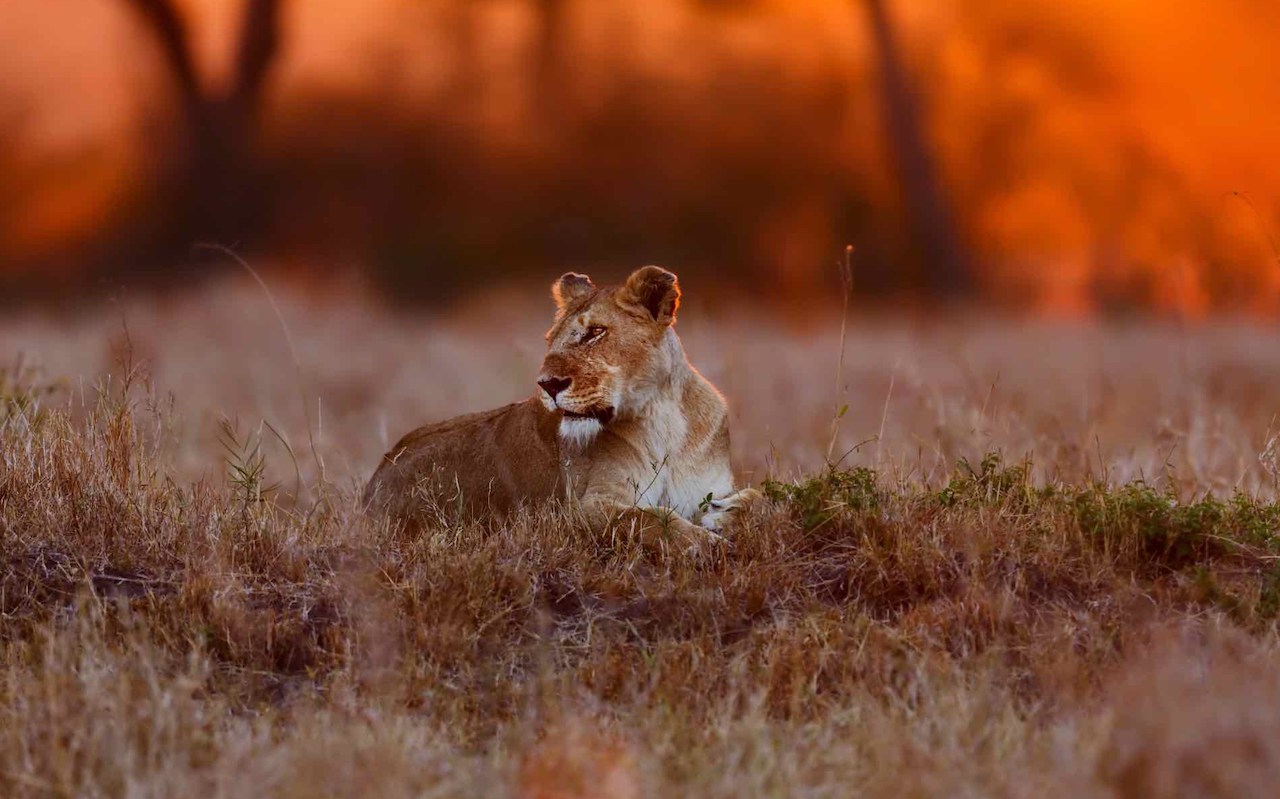 Kenya Honeymoon in Masai Mara National Reserve
Masai Mara is the best wildlife area in Kenya and probably the most famous wildlife reserve in Africa and a visit to this park is a bonus to the honeymooners. Unlike the national parks, Masai Mara is a 'game reserve' which means that you can will have many options that will spice up your honeymoon. These includes Bush breakfasts., Bush Dinners, Sundowners and walking safaris guided by Masai Warriors. Apart from the traditional game drives in the Masai Mara, you will also have an option to go on a hot air balloon safari and enjoy game viewing from aloft.
Diani Beach Honeymoon in Kenya
After enjoying your honeymoon safari in these two legendary wildlife parks in Kenya your Kenyan honeymoon package will take you to the beach in Diani or Mombasa. We have included in this package; the Diani Beach where you will spend 6 nights at your favorite beach resort. In this particular package we have included a boutique beach hotel called Sands at Nomad. Being a private tour that is flexible we can include any other hotel in Diani Beach or Mombasa, but also Malindi Beach if that is your favorite honeymoon beach destination in Kenya.
Accommodation for your Kenya honeymoon safari and beach
Accommodation during our 11 Days Honeymoon Package will be in some nice standard luxury lodges and tented camps as per this published program. The lodges and camps are hand-picked as some of the best honeymoon accommodations in Kenya and Africa but at a great price.
Being a private honeymoon package in Kenya for you and your fiancée or fiancé, we can always include any accommodation that you prefer. We can easily upgrade your accommodation to more luxurious ones or even use cheaper midrange lodging in case you are looking for a more affordable Kenya honeymoon safari and beach.