Starting and ending from Nairobi or Mombasa this tour takes you to one of the premium wildlife areas of Kenya; The Amboseli National Park also known as 'Kilimanjaro Courtyard'.
Amboseli National Park is a long time famous park because mainly of the postcard quality photos that visitors take of massive African elephants with the snow capped Mt Kilimanjaro on the backdrop and nowhere else in the world you can get such a photo apart from here in Amboseli.
3 Days Safari Amboseli; Location
Amboseli National Park is located some 200 Km south of Nairobi and that makes it a park that is accessible for visiting even by visitors that arrive early in the morning and do not want to waste any more time in Nairobi. You can go to Amboseli National Park straight on arrival at Jomo Kenyatta International Airport in Nairobi.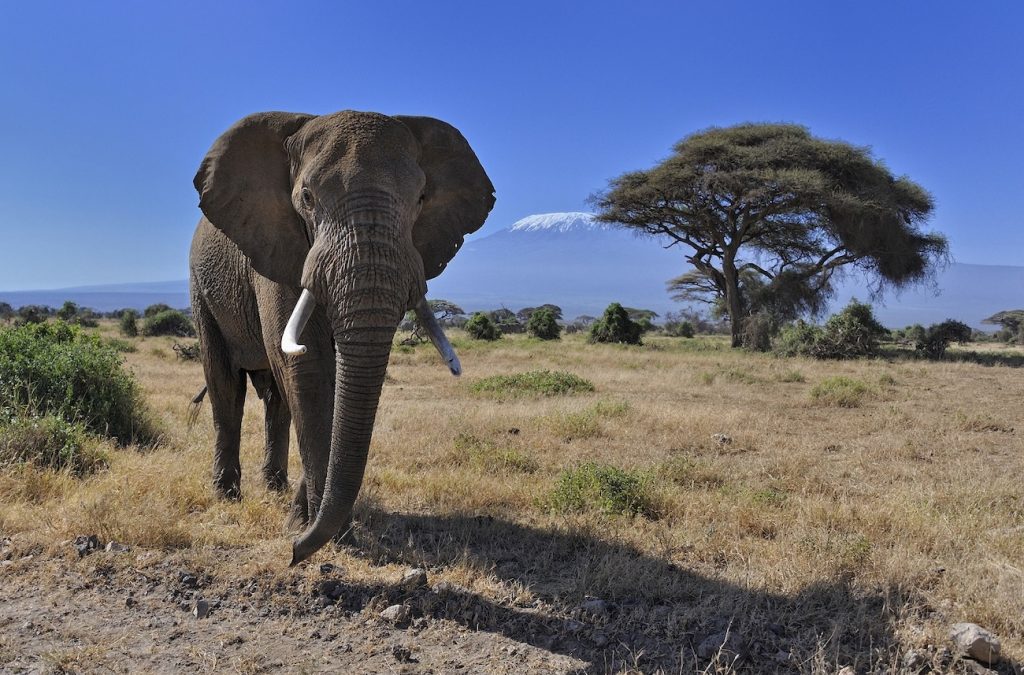 Being close to Namanga border that connects Tanzania with Kenya, you can easily combine Amboseli National park with other parks in Tanzania like Tarangire National Park, Lake Manyara National Park or Ngorongoro Crater.
What to see; 3 days safari Amboseli National Park
Amboseli National Park is famous for its large herds of elephants and great views of Mount Kilimanjaro. The park is home to many animals including large game like Grant's zebras, spotted hyenas, Masai giraffe, Cape buffalo, impala, lion, cheetah, and blue wildebeests.
Amboseli is also a famous spot for bird watching apart from other lakes in the Rift Valley where you can see flamingos, Amboseli has its fair share of flamingo sightings and if you visit in the right time you will be treated to some nice sights of soaring flamingos. Amboseli National Park has more than 420 bird's species recorded and walking is allowed in the concession areas outside the park where you can spot a lot of birdlife.