If you are looking forward to spend quality time in Kenya to enjoy bush and beach experiences then our 14 days Kenya safari and beach package would be the best option for you to take. No Kenya safari package can match this one if you are interested in both wildlife safari in Kenya as well as beach vacation in the Kenyan Coast.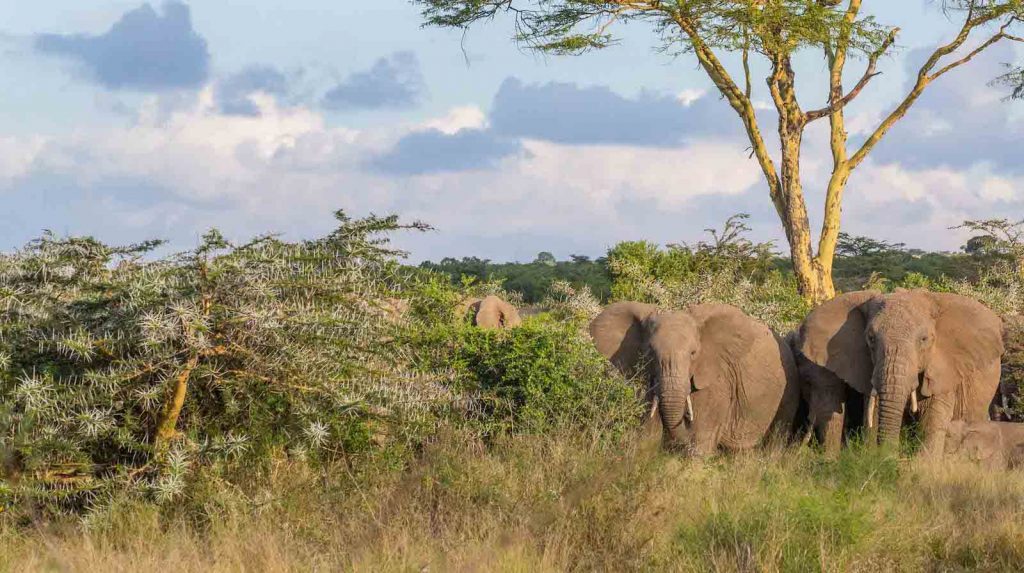 Our 02 weeks Safari in Kenya with a Beach Extension in Mombasa is the best way to combine wildlife safaris in Africa with a beach vacation on the palm fringed endless beaches off the warm Indian Ocean. The beach extension for this bush & beach tour doesn't necessarily have to be spent in Mombasa. We can offer the same package with a beach vacation extension at Diani Beach which is one of the best beaches in Africa or even in Malindi up north of Mombasa.
14 Days Kenya Safari & Beach Vacation – Outline Itinerary
We have here below an outlined itinerary of the 14 days Kenya wildlife safari with beach extension at Mombasa, Diani or Malindi beaches.
Day 1 – Arrive at Nairobi, Transfer to Hotel
Day 2 – Transfer to Masai Mara National Reserve
Day 3 – Full day safari at Masai Mara
Day 4 – Masai Mara to Lake Nakuru National Park
Day 5 – Lake Nakuru, Drive to Amboseli National Park
Day 6 – Full Day Safari Amboseli National Park
Day 7 – Amboseli to Tsavo West National Park
Day 8 – Tsavo West Safari, Drive to Mombasa or Diani Beach
Day 9 to Day 13: Beach stay at Mombasa or Diani
Day 14 – Transfer to Mombasa Airport for departure.
2 Weeks Kenya Safari & beach holiday; the Program
Starting from Nairobi with an overnight stay, the safari tour takes you to the finest wildlife areas in Kenya namely Masai Mara, Nakuru, Amboseli National Park and Tsavo west before ending up at the Kenya Coast where you will check in at a beach resort in Mombasa, Tiwi, Diani Beach at the South Coast or Malindi Beach at the North Coast of Kenya. It is truly a magical 2 weeks Safari and beack package in Kenya. 
If you wish to go for an island then it is time you flew to Lamu Island in Kenya. This Kenya safari can also be combined with a beach extension in Zanzibar if you wish.
The wildlife parks and reserves that you visit in this tour offers you a unique chance to spot all the Big five with some little luck and if you are even luckier, you may also witness the world's biggest animal spectacle; The Wildebeests Migration safari in Masai Mara.
The safari package involves staying at nice standard lodges and tented camps that are both good for couples & small groups but also family friendly for those travelling with family. You may also be interested in our 11 Days Family safari in Kenya incase you want to travel to Kenya for wildlife safari only with no beach extension.
In case you need to fly in and out of Nairobi we can arrange the connection flight for you and your travel partner. Please let us know and we will arrange that. This Combined 2 weeks safari in Kenya and beach package can be customized to start from the beach or if you are planning your own beach vacation in Kenya, we can offer you the safari part only like we are doing with our Mombasa safari tours.