Safari from Diani Beach is one of our specialty, together with Kenya safari tours starting from Mombasa we offer wildlife safari tours from the whole Kenya Coast at large.
We plan and execute short Kenya safari tours from Diani beach to closer parks like Tsavo East, Tsavo West and the Amboseli National park, as well longer options that can take you as far as Lake Nakuru, Masai Mara and Samburu National Park. Diani Safaris start right at the beach hotels and resort along the Diani beach, Tiwi and as far as Kinondo.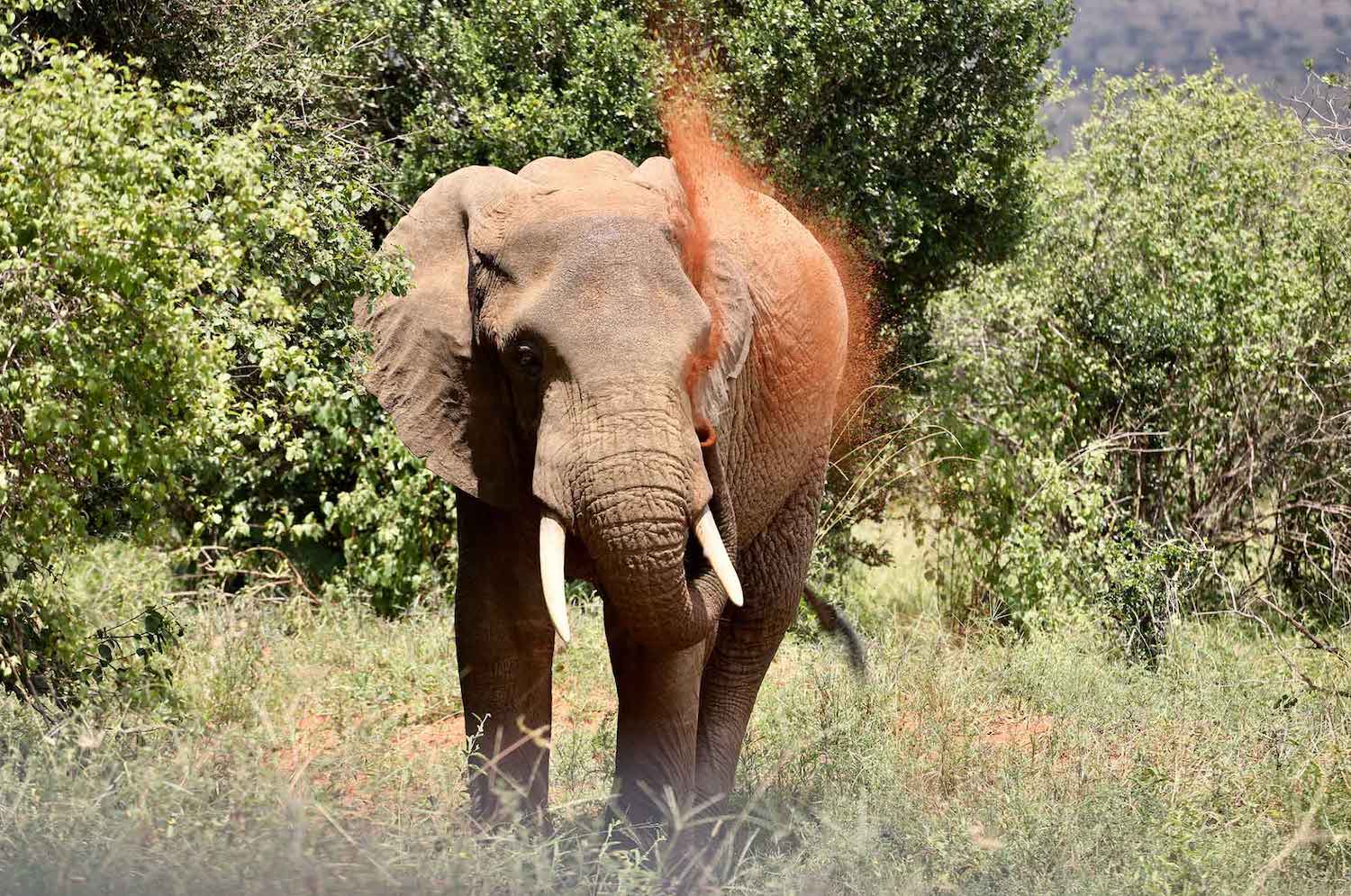 The short safaris from Diani beach range from 1 Day safari from Diani to Tsavo East National Park, to even 5 or 6 days longer safaris from Diani Beach that include combining multiple parks. Tsavo East safari from Diani is possible if you can wake up early because you will need to leave by 0500 hrs or 05.30 Hrs so that you can have enough time for wildlife viewing in the Tsavo East.
Like our Mombasa safari tours, all our short and long safaris from Diani Beach can start and end at Diani or you can also finish at Nairobi incase you want to finish there in order to connect back home or combine with safari tours that start from Nairobi City.
Apart from the published short safari tours starting from Diani beach, we also offer private tailor made safaris to different parks and Wildlife Reserves that will be crafted to suit your travel style, preferences and your budget. Don't hesitate to contact our Mombasa safari experts for a safari tour from Diani beach that meets your needs.
You can choose from the list of Kenya safari tours that we have here below if you are planning to visit Diani beach for a beach holiday in Kenya.
Safari Tours Starting from Diani Beach