Our 3 days safari to Tsavo East & West is the most famous short safari from Mombasa. The three-day wildlife thriller takes you to the Tsavo East National Park and the Tsavo West national Parks. This tour gives you a great Kenyan safari experience in the shortest of time, and therefore a perfect option for anyone who travels to the Kenya Coast for beach vacation. Most of our guests who take this package are tourists enjoying beach holidays in the Diani Beach, Mombasa or even as far as Watamu Beach and Malindi Beach. Another famous 3 days safari from Mombasa is our three days / two nights package that takes you to the Tsavo East National Park and the Taita Hills Wildlife Conservancy that is located adjacent to the Tsavo East National Park.
3-day Mombasa safari outline to Tsavo West & East
Day 1 – Pick up from your Mombasa hotel, transfer The Tsavo East National Park, Lunch and afternoon game drives
Day 2 – Morning safari, transfer to Tsavo West National Park for lunch and afternoon game drives.
Day 3 – Morning safari in Tsavo West National Park, on your way out of the park. Transfer back to Mombasa.
End of tour
3 Days Tsavo Safari from Mombasa; Where to visit?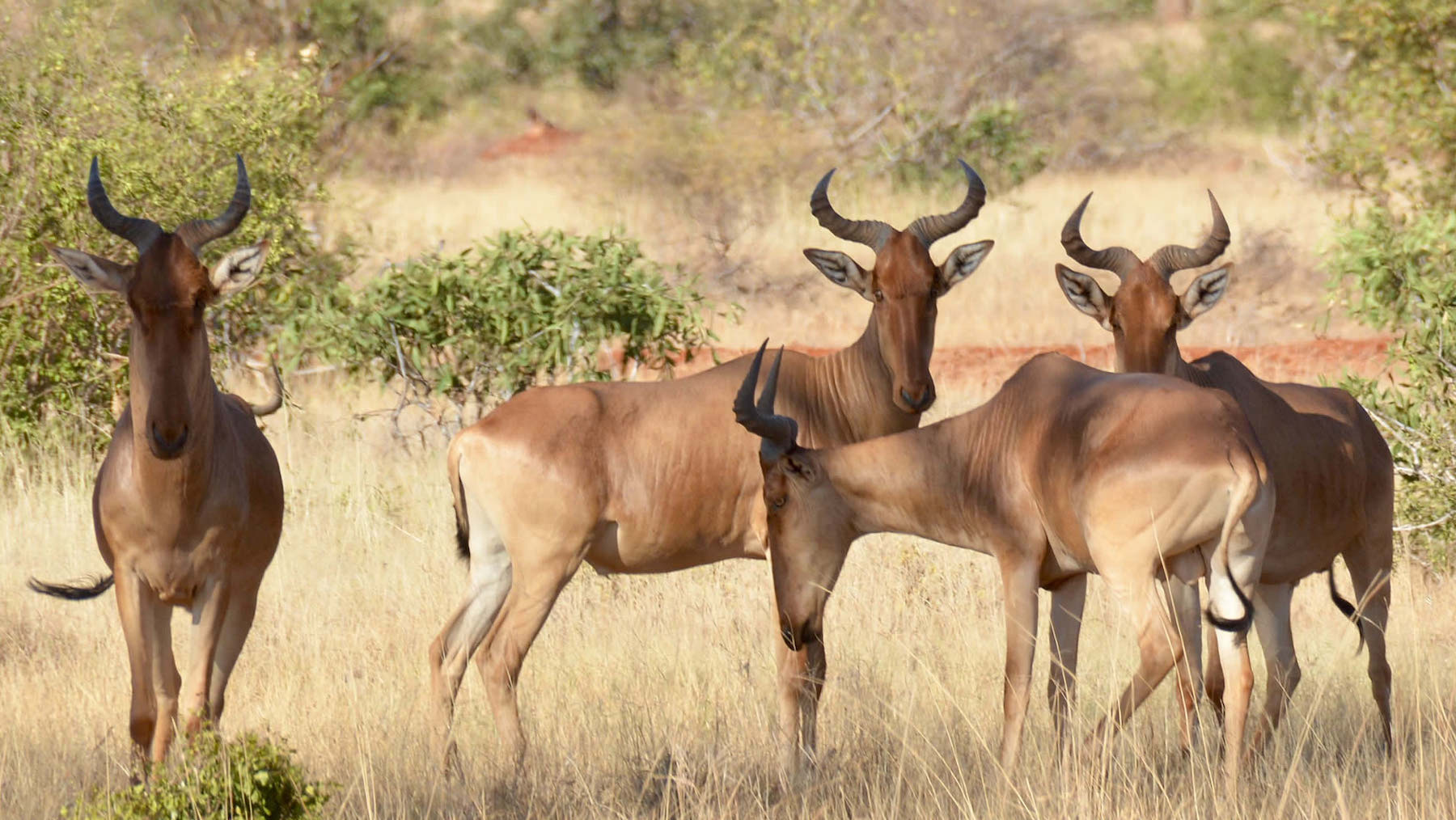 This 3-day safari from Mombasa takes you to the Tsavo East National Park and Tsavo West National parks; sister parks that together make up the largest wildlife area in Africa. Tsavo East National Park offers great wildlife viewing and also features a number of physical attractions among them; Aruba Dam, Mudanda Rock, Lugard falls, Yatta Plateau, Galana River and others. The park is famous for it's man eating lions that roamed the plains in the 18th Century and that roam this area until to date.
Tsavo West National Park the sister park is a Big Five destination which makes it possible for you to spot even the big Five in only 3 days safari break from Mombasa Kenya. The park harbors black rhinos that call the Ngulia Rhino Sanctuary home and with a little luck you may spot the elusive leopard as well as the Cape buffaloes that live here in abundance. Both parks are home to many elephants, lions, giraffes, Zebras, Topis, elands, water bucks and many other animals.
3 Days Tsavo East & West Safari; Where to stay?
We offer this Tsavo East & Tsavo West National Park safari includes a two-night stay at very nice middle-class lodges and tented lodges that we personally visit on many occasions for site inspection. We use lodges and camps that are at great locations for great views and wildlife lie viewing opportunity.
This is a private tour and that makes it flexible and open for amendment and you can stay at more luxurious lodges and tented camps in case you want to do the three days Mombasa safari while staying at the luxury tented lodges and tented camps.
Pick up points for the 3-Day safari Tsavo East & West Parks
For anyone staying at a beach hotel or resort within Mombasa City or Tiwi Beach and Diani beach in the South Coast, we can pick you up at no extra cost. If you are staying within areas of Shanzu or Kikambala we also pick you up from any hotel at no extra cost. In case you are stay further north at Watamu or Malindi beaches please request for a requote from our Mombasa safari experts. Generally, we can pick up / drop off guests from any beach line in the Kenya Coast, including Diani beach, Galu beach, Watamu Beach, Shanzu, Bamburi, Mtwapa, Kikambala and Malindi Beaches, anywhere on the Kenya's North Coast.
If you are travelling through Nairobi you may be interested in our 4 days Safari to Amboseli & Tsavo West National Park or get in touch with our safari experts for more information on 3 days Mombasa safari to Tsavo east & Tsavo West!