Our 5 days Kenya camping safari adventure is one of the best Kenya safari tours that you can take, if you are planning to travel to Kenya for safari but travelling on budget, or just for adventure quest. The safari takes you to the best of the parks in Kenya which are Lake Nakuru National Park and the Masai Mara Game Reserve allowing three nights at Masai Mara so you can be sure that this is an amazing budget camping migration safari in Kenya.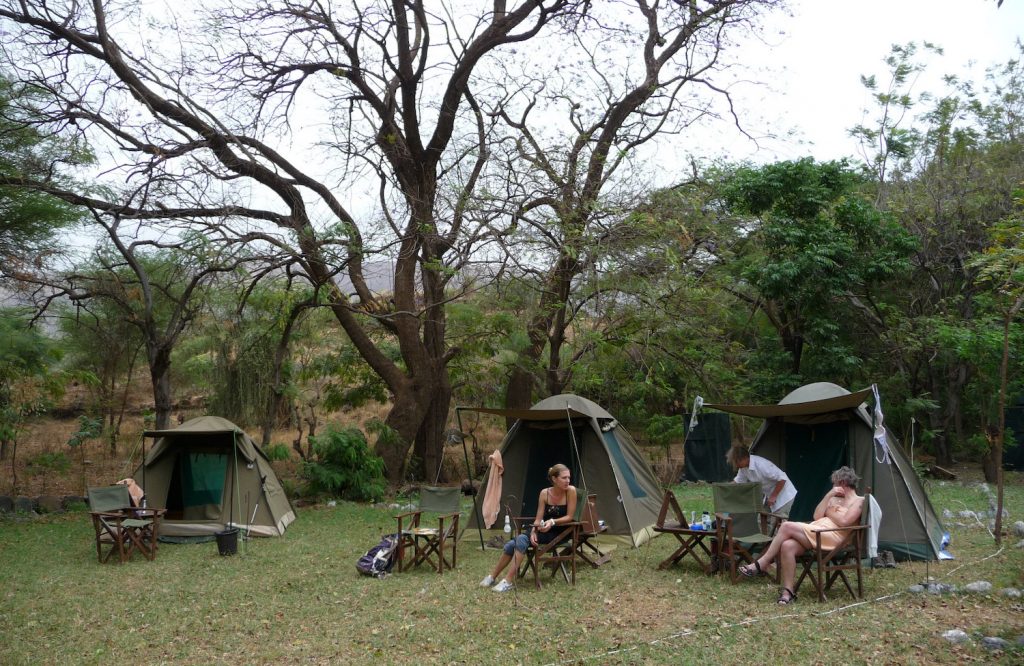 This is a wonderful adventure safari to the world famous hub for the flamingos in Lake Nakuru before you drive south through the Mau Escarpments to the Masai Mara National Reserve. Starting and ending from Nairobi this road safari can be done by the use of the normal safari van or on a 4×4 Safari land cruiser at a supplement. 
5 Days Kenya Camping Safari Adventure outline
Below is the day to day outlined itinerary for this 5 days Budget camping safari in Kenya that takes you to Lake Nakuru and Masai Mara Game Reserve. 
Day 1 – Drive from Nairobi to Lake Nakuru for game viewing.
Day 2 – leave Nakuru and drive to Masai Mara Game Reserve
Day 3 – Masai Mara Game Reserve full day.
Day 4 – Full day Safari in Masai Mara
Day 5 – Morning game viewing at Masai Mara, Transfer back to Nairobi
5 Days Kenya Camping safari ; How it works
Like all our camping safaris in Kenya, we provide all your budget camping safari gear. This include a nice tent (canvas tents also available), cooking equipment, Sleeping Mattresses, pillows and even we can supply the sleeping bags if you want. You have the option to come with a good sleeping bag from home if you have a good one.
Food during the basic camping Kenya Safari is prepared by our trained safari chef who will be travelling with you, and he will also be helping in pitching of the tents at the campsites within or around the parks. This Kenya camping safari gives you the rarest of chances to stay close to nature, picture yourself sleeping in the middle of the jungle with sounds of crickets and lions roaring from a distance. Wake up in the morning with sounds of beautiful birds as your wake-up call and such a fulfilling feeling of adventure. It is you and nature up close and personal.
5 Days Camping safari, The Wildlife experience
Just like the lodging safari you will be able to see a lot of animals in the Lake Nakuru National Park and the Masai National Reserve which is one of the best wildlife areas in the world. You expect to see a lot of animals, among them lions, leopards, giraffes, elephants, zebras, Topis, elands, Rhinos, Buffaloes and a lot of birds. With a little luck and dependent on the level of water at lake Nakuru, you might be treated to great views of colorful flamingos soaring around the lake.
Apart from wildlife viewing you can engage in optional activities like hot air balloon safari or the walking safaris in Masai Mara including visits to the Masai tribe villages.
If you want to do a lodge safari you may be interested in our 5 days lodge safari in Kenya, but if your interest is a camping safari adventure in Kenya, then get in touch with our experts regarding the best way to take this 5 Days Kenya Camping safari adventure!