Stunning natural scenery in addition to Kenya's diverse wildlife. The Great Rift Valley will really stand out for you during the 8 Days Fly in Kenya Wildlife Safari. The Great Rift Valley is a large geological fault line that extends around one-sixth of the earth's perimeter. Along its stretch are currently dormant volcanoes. One of the scarcely seen animals that live here is the rhino. They co-exist with multitudes of flamingos, of which Lake Nakuru has the highest population in the world.
8 Days Kenya luxury safari trip outline
The trip outline for the 8 days Fly-in Luxury safari in Kenya is as below (subject to amendment);
Day 1: Arrival and transfer to Nairobi
Day 2 to3: Chyulu Hills
Day 4&5: Explore the Great Rift Valley (Shompole Wildlife Conservancy).
Day 6&7: Maasai Mara National Reserve
Day 8: Departure to Nairobi
Where to visit, 8 days luxury fly-in Kenya safari
The Shompole Conservancy in the south of the Great Rift Valley is a large privately run  conservation area. The Shompole Wilderness Camp is a fully exclusive camp where you will be the only one in the camp hosted by the owners; Johann and Samantha. The Conservation area is located between the Lake Magadi and Lake Natron and therefore you can be sure to see a lot of lesser and greater flamingos. Apart from birdlife you expect to see troops of baboons, lions elephants, giraffes, etc. Day and night game drives are allowed in Shompole, as well as walking safari and at on additional charges why not take a helicopter tour of the area.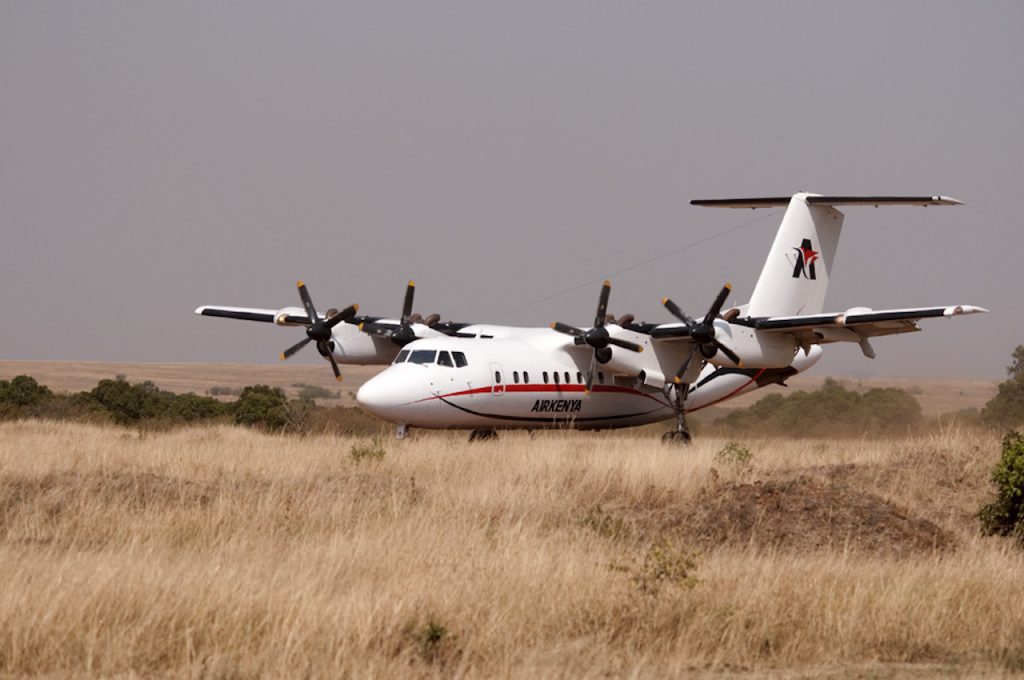 The safari also takes you to the Chyullu Hills which is a less visited / off the beaten path wildlife area that borders the Tsavo West and therefore very rich in wildlife with the most amazing panoramas from the hills.
The ultimate experience is then in the world famous Masai Mara Game Reserve where you can spot the big five, witness the annual wildebeests migration (dependent on time of travel and some luck) as well as take a balloon safari over the Masai Mara Plains (if you wish-at extra cost).
This safari as per the title is facilitated by domestic bush flights starting from Nairobi to Masai Mara and back to Nairobi. The tour can be booked better well in advance because availability of rooms and flights determines whether we can confirm your trip on your date or not. We offer the tour on first come first served basis.
8 Days Luxury Flight safari in Kenya – Where you stay
You will be staying at the best of the best exclusive lodges and camps depending on the time of the year that you travel and room availability. In this sample 8 days luxury Kenya safari we have included the Shompole Wilderness Camp (Private camp),