This 5-Day lodge Kenya safari is one of our top selling packages among our Nairobi safari tours. The safari package starts and ends at Nairobi, Nairobi Kenya and it is one of the tours that one can start straight away on arrival into Nairobi if you arrive early enough.
The Five days safari in Kenya is a mixture of active and Wildlife safari that includes a visit to Lake Nakuru National Park for wildlife safari, which will be followed by a visit to Lake Naivasha where you can do a boat safari or visit Hell's gate. At Hell's Gate there is an array of activities that you can do including game viewing car and by foot, hiking, cycling, rock climbing as well as birdwatching. The 5 days package then ends with a visit to the Masai Mara National Park the best-known wildlife area in Kenya and Africa.
5 Days Lodge Safari in Kenya – Day to day Itinerary
Below is the day to day outline program for our 5 days lodge safari in Kenya touring Nakuru, Lake Naivasha and Masai Mara National Reserve;
Day 1 – Leave Nairobi, drive to Nakuru National Park
Day 2 – Nakuru to Lake Naivasha / Hells Gate
Day 3 – Naivasha to Masai Mara National Reserve
Day 4 – Full day safari in Masai Mara
Day 5 –  Masai Mara, Transfer to Nairobi
5 Days Lodge Safari in Kenya experience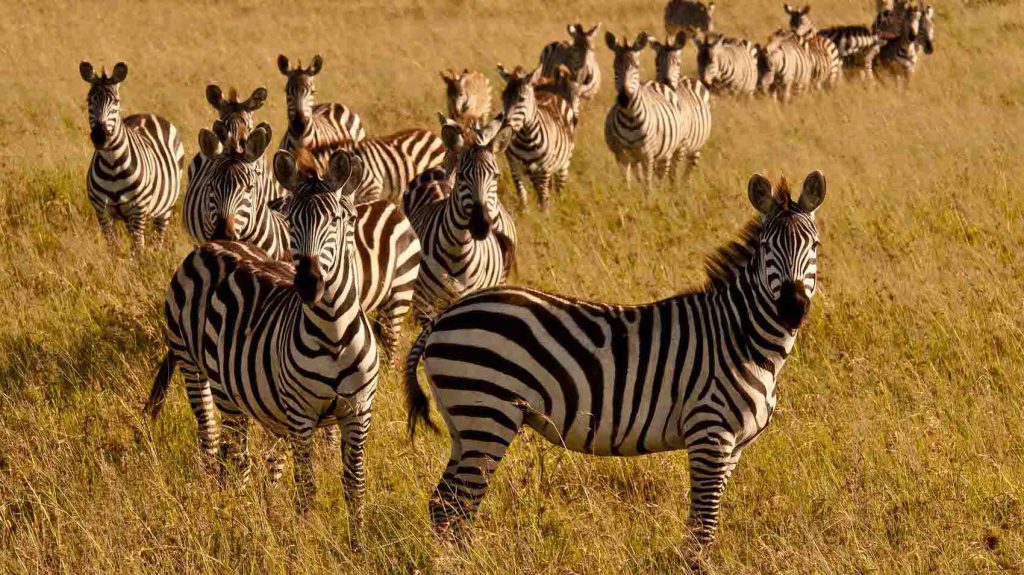 This tour is primarily a wildlife safari tour with game viewing in the Nakuru National Park and Masai Village which together gives the safari lovers a chance to spot the Big Five in those 5 days that you will be touring the Great Rift Valley and Mara region. You will be driven in a safari customized van or a 4×4 safari land cruiser jeep depending on your preference and budget.
This will be a private 5 days Safari in Kenya so it will only be you and your travel companion/s, guided by a private English-Speaking safari guide who is trained and experienced in leading safari tours in East Africa. In case you need a guide that speaks a language other than English please let us know and we will provide a guide that speaks your language.
We have guides that speak, Italian, Spanish, German and even Russian and Chinese Speaking guides.  Depending on the availability we can offer those extra language guides for free or at extra cost depending on which language you need.
Apart from game viewing by car, other extra activities will be arranged on request at extra cost.
Accommodation for the 5 Days Lodge Kenya Safari
Just as per the name this is a lodge safari so you will be staying in lodges and tented camps if you wish to stay in a tented camp especially in the Masai Mara. We have included standard luxury lodges in this package but we can also revise the same package for you to stay in the midrange accommodation incase you want to stay at cheaper accommodations.
We can also upgrade the accommodation further in case you wish to stay at even more luxurious accommodation.
If you want to fly out at the end of this 5 days Kenya safari, please let us know and we will give you a quote for the flight from Masai Mara back to Nairobi.
The program starts and ends at Nairobi and like other tours we can also arrange your accommodation in Nairobi and Airport Transfers if you so wish. Just let us know.