In a recent announcement, Kenya's President, William Ruto, confirmed that the management of Amboseli National Park will soon transition back to the Kajiado County government. This exciting development aims to foster closer ties between local governance and one of Kenya's most treasured natural reserves.
President Ruto has urged the Tourism CS to expedite the transition process, emphasizing the importance of collaboration between the national government and Kajiado County.
The announcement was made during the celebrated Maa Cultural Week, held at Sekanani in the iconic Maasai Mara Game Reserve in Narok. This event underlines the deep-rooted ties between Kenya's cultural heritage and its unparalleled safari experiences.
Stay updated with Safari Desire for more news on Kenyan safari tours and national park updates. Book your next adventure with us to experience the magic of Amboseli National Park and more!
Kenya Safari News: Amboseli National Park's Management Sparks Joy among Maasai Leaders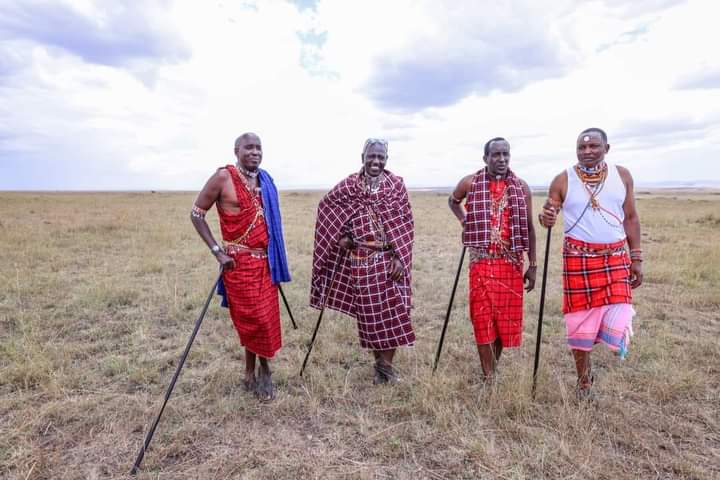 In a heartwarming turn of events, the decision to transition the management of Amboseli National Park to the Kajiado County government brought tears of joy to the eyes of Maa leaders, led by Kajiado governor, Joseph Ole Lenku.
President William Ruto commended their dedication, stating, "You have demonstrated beyond doubt that you have the capacity to manage the resource." Following his discussions with the Maa leaders, Ruto expressed confidence in the Maasai's rich history of conservation. He urged all stakeholders involved to diligently work towards this objective.
Highlighting continuity, Ruto recalled former president Mwai Kibaki's executive order regarding the park and affirmed that his administration will follow a similar trajectory. He further emphasized the Kajiado County government's commitment to expanding land for wildlife conservation. This expansion aims to boost the revenue derived from Amboseli, which is nestled within the county's boundaries.
Laying out the financial blueprint, Ruto decreed that revenue generated from national parks located in any county will be split evenly, with 50% going to the county government and 50% to the national government. He stressed the importance of this revenue benefiting local communities. "The county administrations should efficiently utilize these funds to elevate the living standards of the dedicated individuals who have played a significant role in conserving our environment and wildlife," Ruto remarked.
In a nod to cultural preservation and promotion, the President announced that the Maa Cultural Week will transition into a national event. The national government is set to play a pivotal role in its success, and the event will not be limited to just once a year. Ruto added, "Starting next year, we will allocate a budget, and the Ministries of Tourism and Culture will collaboratively outline a clear framework to enhance the event's grandeur."
Stay connected with www.safaridesire.com for the latest updates on Kenyan safaris, cultural events, and conservation news. Embark on a journey with us to the heart of Kenya's majestic landscape and rich heritage.
Check out our; 03 Days affordable safari to Amboseli National Park. This is one of the bestselling safari tours in Kenya, starting from Nairobi.  
Kenya's Tourism Circuit to Highlight Maa Cultural Week Amidst the Great Migration
President William Ruto has made a landmark announcement, integrating the Maa Cultural Week into the core itinerary of Kenya's tourism program. This significant move will not only promote the Maasai culture but also attract international visitors, as the event will now coincide with the world-renowned annual wildebeest migration.
Further amplifying the global stature of Maasai traditions, President Ruto unveiled that UNESCO, under the umbrella of the United Nations, has granted recognition to the Maasai culture for its longstanding preservation. This acknowledgment positions both the Maasai community and Kenya on the international map, celebrating the unique facets of Maa heritage.
One of the standout elements that UNESCO shed light upon is the Maasai's rites of passage. This includes the 'Enkipaata' – the induction of boys leading to the initiation, 'Eunoto' which signifies the transition from 'moranism' (warriors) to adulthood, and 'Olng'esherr', the ceremonial conclusion of 'moranism' marking the onset of eldership.
Reacting to appeals from Maa leaders, including governors Patrick Ole Ntutu of Narok, Joseph ole Lenku of Kajiado, and Jonathan Leleliit of Samburu, Ruto acknowledged the need for Amboseli, along with Masai Mara in Narok and Samburu game reserve, to gain from tourism proceeds.
Governor Leleliit reflected on past decisions, considering it a grievous oversight by former Kajiado County council leaders to allow KWS to manage the park despite it being community land. "This historic injustice inflicted upon the Maa community is something we hope to rectify," expressed Leleliit. He emphasized the importance of Maa culture as a primary draw for both international and domestic tourists, highlighting its significance alongside wildlife attractions.
Governor Leleliit seized the moment to announce that the Maa Cultural Week's second edition will unfold at Samburu National Park next year. Meanwhile, Governor Ntutu emphasized the week's core intention: to unify the community and strategize on its regional role. "The unity agenda, paired with our vibrant culture, is essential. We aim to conserve it for our future generations, ensuring our traditions remain intact," said Ntutu.
Stay abreast with Safari Desire Blog for more insights on Kenya's tourism, cultural highlights, and conservation initiatives. Dive into the heart of Kenya's pulsating heritage with us. 
Annual Maa Cultural Event to Celebrate Diversity on Rotation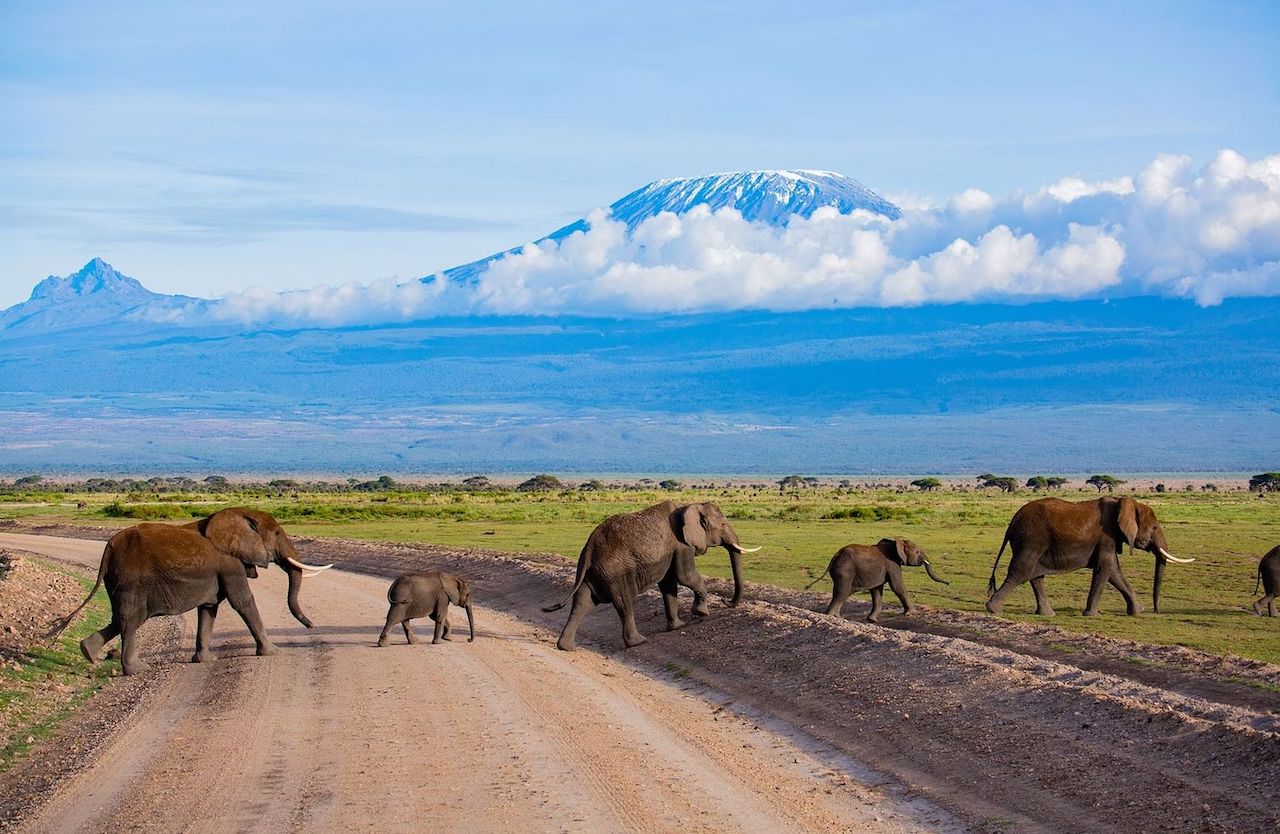 Governor Ntutu has shared his vision for the Maa Cultural Week, emphasizing its annual occurrence designed to celebrate the community's rich cultural diversity. However, in a bid to keep the experience fresh and inclusive, the event will rotate locations, ensuring various regions get the opportunity to host.
Governor Lenku shed light on the collaborative nature of the event. He explained that the inaugural Maa Cultural Week was a joint effort by the counties of Narok, Kajiado, and Samburu, supported by the Ministry of Tourism and Wildlife. Lenku said, "The occasion isn't just a celebration; we aim to educate our community on our values, dos and don'ts, and to deliberate our position on a national scale."
Highlighting the community's contemporary challenges, Lenku emphasized the need for unity. "The community faces numerous challenges. Now, more than ever, it's crucial for us to forge a united front, come together, discuss these issues, and collaboratively seek solutions," he remarked.
Discover Amboseli National Park: A Jewel of Kenya's Safari Circuit
Nestled at the foot of Africa's tallest peak, Mount Kilimanjaro, Amboseli National Park is one of Kenya's most famous safari destinations. Spread across approximately 392 square kilometers, this national park is renowned for its magnificent elephants – a population of over 1,000 – who can often be spotted against the backdrop of the iconic mountain.
But Amboseli offers more than just elephants. It's a birdwatcher's paradise with over 400 species of birds, including pelicans, kingfishers, crakes, and more. The park is also home to many of Africa's famous wildlife, including lions, giraffes, zebras, and wildebeest, all of which roam the park's vast savannah, swamps, and wetlands.
Safari Tours in Amboseli: An Unforgettable Experience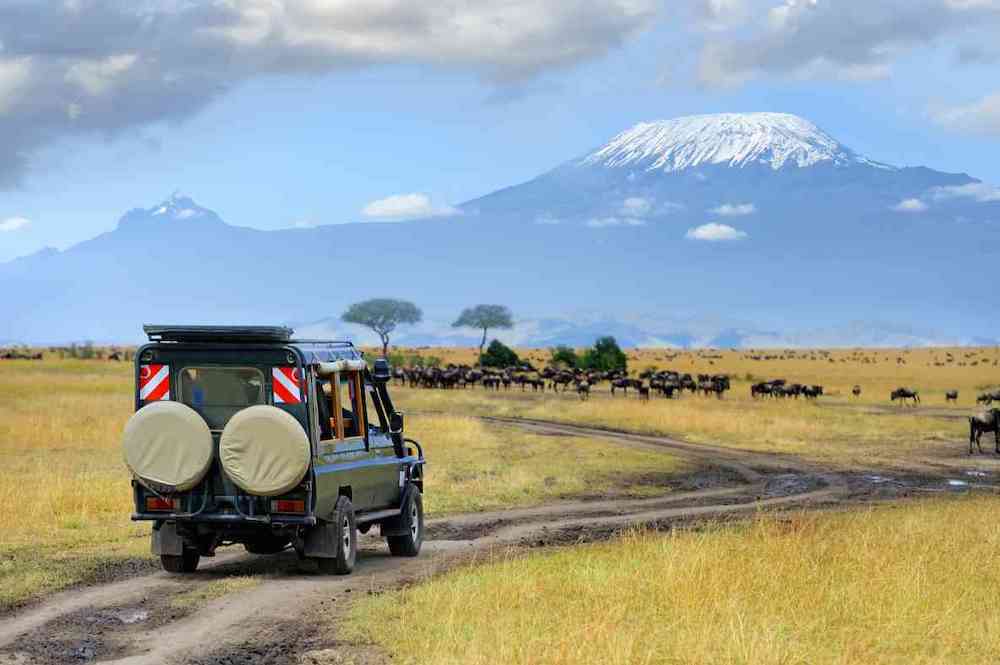 Embarking on a safari tour in Amboseli promises a spectacle of wildlife and landscapes that are second to none. The park's compact size ensures game viewing is concentrated and consistently rewarding. Early morning safaris offer the chance to witness the mesmerizing sunrise over Mount Kilimanjaro, illuminating the park and its inhabitants.
Visitors can choose from a variety of safari options ranging from day trips to multi-day tours, staying at some of the region's most luxurious lodges, or rustic campsites for those who crave a more authentic experience.
Guided tours led by knowledgeable local guides provide insights into the behaviors and habits of the animals, as well as the Maasai people's rich culture and traditions, which have coexisted with the region's wildlife for centuries.
Whether you're a seasoned safari-goer or a first-timer, Amboseli National Park offers an experience that's both unique and unforgettable. Dive deep into nature's marvels, and carry back stories that will last a lifetime.
For more information on Amboseli safari tours and bookings, connect with us at Safari Desire, and let us craft your next African adventure.