When we talk about visiting Kenya, everyone will agree with me that this is not only the best place to
enjoy a remarkable African Wildlife Safari but also a great destination to enjoy a Kenya Family Safari Holiday. It is within this beautiful country that the movie 'Out of Africa' was shot. The large number of carnivores and herbivores that swarm the Kenyan plains and not forgetting the beautiful sight of the golden rays of the setting sun disappear beyond the horizon make it a very beautiful place to be. Kenya prides in a wide range of family friendly accommodation facilities that can cater for all kinds of budgets.
This country is also fabulously wonderful with differing sceneries that range from its tough attractiveness of the semi-desert northern region that is equalized by the snow-capped glory of Mount Kenya. Not only that, but also there are verdant dense equatorial forests which cover areas in the west and the mythical rolling Masai Mara grasslands in the south western part of the country. Still to add on are the calm excellent beaches shores found on the coastlines that are a great place to relax and play for you and your entire family including the kids.
Why take kids on a Kenya Safari?
The reason as to why taking children for a tour is that they love the exciting and adventure that comes with traveling especially in a country such as Kenya. Fortunately tourism within this country is wonderfully organized, and with the spirit of penetrating the horizon as the main driving factor many children would want to be the first to sport a 'Simba' (lion) – the jungle king, or a giant elephant on their Kenya family safari holiday.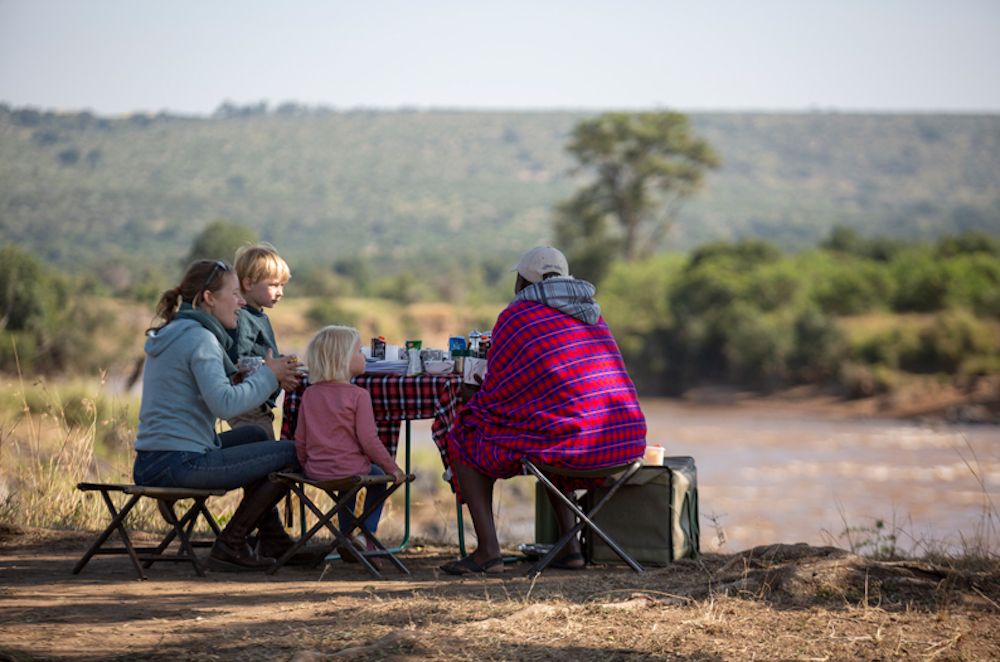 When you are still in the initial session of your first game drive, you won't fail to notice that children will be very eager to spot different animals and quickly tick off a number of the most known species such as the leopard, buffalo, lion, elephant, giraffe and the rhino. And because many of the wildlife documentaries they have watched have been shot here, this will be a simple TV
narrating coming to play in reality. Unforgettable memories of seeing animals play, rest and feed in their natural habitat is one of the best gifts you can ever think of giving your little one!
In addition, children enjoy the unique experience of having to spend a night in the middle of a game park / reserve while sleeping under a tented camp. This will enable them get exposed to the sounds of the wild animals in the night and see the star twinkling high in a clear African sky. All this will become lots of stories to tell their friends and teachers at school, after the Safari.
Why should you take your family safari holiday in Kenya?
There are several reasons as to why you need to have family tour holiday in Kenya as highlighted below;
Wide chances of river swimming, trekking with camels and mountain climbing.
Excellent game viewing with the higher chances of seeing the big 5.
Acquiring knowledge on how to track animal moving through the grasslands.
Meet the Maasai tribesmen and learn about their amazing culture and way of doing things like throwing arrows.
Explore the sand beaches and engage in thrilling water sports and beach activities.
Enjoy the nice beach hotels with lavish gardens and attractive swimming pools.
Your kids will get a chance to meet and interact with the local children of Kenya.
Kenya offers a wide selection of nice accommodation options.
Will the children enjoy a Kenya family safari?
Well, everyone needs to deliberate well enough to see whether their children are mature enough to like and enjoy the safari activities. Family holidays are generally expensive and imagine how heartbreaking it would be if after splashing all this money and you arrived in Kenya only to discover that your kids are very bored and still asking you when they will arrive where you are going.
The most important thing while planning a safari for your family is to include activities that will suite the ages of all your kids in your itinerary to ensure that every one never enjoys their holiday experience as well.
Are family safaris in Kenya safe for children?
It is a very exciting and breathtaking opportunity to see different animals such as buffalos, hippos and antelopes up-close, however what crosses many parents' minds is whether it is safe for their kids to be very near to the animals in the wild.
Fortunately, the answer is YES. All camps and lodges in Kenya's national parks have strict safety controls, including either electric fences or regular patrols by trained safari staff (sometimes armed with spears or a bow and arrow). There are also strict safety guidelines, which apply in many camps. For example, guests must keep on the camp paths and cannot walk around after dark unless escorted by a member of staff. Safety is of utmost importance and good practice will be explained to you all on arrival.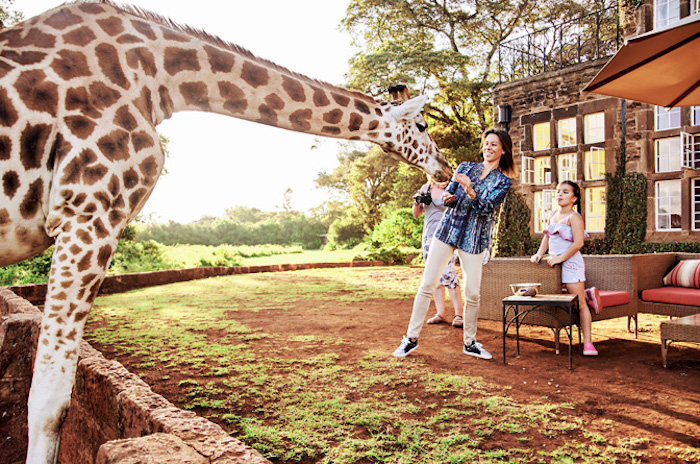 Definitely the answer is yes. Kenya has stringent safety regulations, regular patrols done by well trained park staff who at times are armed with either a bow and arrows or spears, and electric fences around all the lodges and camps found within Kenya's national parks. Kenya also imposes strict rules and regulations that should be complied by all accommodation facilities. For instance at nights guests are not allowed to walk off the main camp walkways, and at night they should always be escorted by a
member of staff of the lodge. It is the responsibility of all accommodation facilities to brief their guests on arrival about the safety rules and guidelines to follow during their stay.
What should we do when the kids need to toilet during a game Drive?
During the time of game drive while in the safari vehicle, please ensure to keep your children in the vehicle at all times. When nature calls, and there is need to make a stop to toilet, please inform your driver-guide who will take you to a safe most likely open area that will not offer you much privacy but rather safety. Let your guide park in an open place. This cannot be for secrecy but for someone's security.
What is the Best time to take a Family Safari in Kenya?
The best and most recommended time to visit Kenya for a safari with your family and be able to experience the great diversity and large number of wildlife is during the annual wildebeest migration that includes millions of wildebeests, gazelles and zebras match across the plains of the Masai Mara Game Reserve. During this time you will also get an opportunity to see different predators like a lion commonly known as the king of the jungle by the kids. This amazing spectacle can best be seen or watched from the month of July all through to October. the rest of the game parks and reserve in the country are also perfect for visiting during the dry season that begins in the month of January to March, and then from July to October.
Because of the limited availability of water in the different parks and game reserves during the dry season, the different wild animals have a tendency of congregating in large numbers around the few surviving water sources which include rivers, lakes and permanent waterholes. In addition the vegetation is generally very thin at this time of the year which makes game viewing clearer even from my distance.