Kenya is one of the best places to go birding in Africa. It has birds ranging from the largest bird in the world, the ostrich to the beautiful pink flamingos that litter the many lakes of the Rift Valley painting them pink. Kenya is endowed with exceptional birding spots that you must see for yourself during your Kenya Birding Tour. It is the home to about eleven percent of the bird species in the world with over 1089 distinct species. While birding in Kenya, it is common for you to document around 300 to 600 different bird species during a brief trip and to even spot about 120 different species in one place on the same day. If you are ready to book your nex Kenya safari and are interested in birding then do not hesitate to contact our experienced safari experts for more advice on the best way to plan your birding tour in Kenya.
Kenya has an assortment of bird species as a result of conducive climate, a variety of habitats as well as geographical features that cause it to be an appropriate migratory route for birds. In Nairobi alone, there are over 600 local and migratory birds which is a much bigger number than most capital cities or even countries have.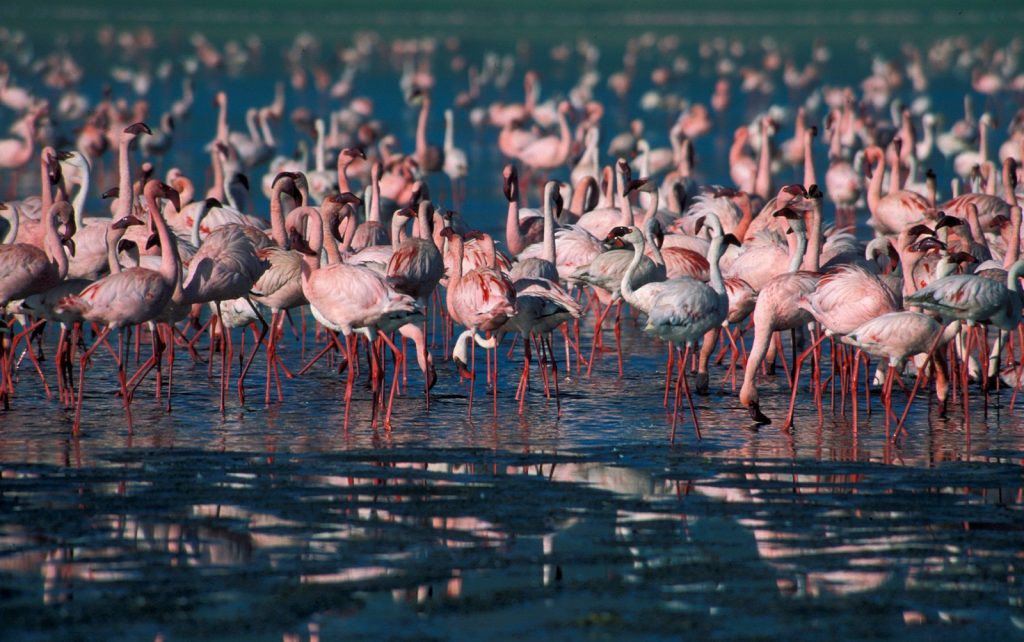 Where to see Migratory Birds in Kenya
Migratory birds comprise almost ten percent of Kenya's bird population. Magnificent birds such as rollers, bush-guinea fowl, barbets as well as go-away birds among others are present throughout the year.
To get a glance at the uncommon, native birds that are regrettably also endangered, one needs to head to the forests or the highland grasslands that are hidden amidst numerous farmlands. You can find six of the endangered bird species such as the East Coast Akalat, Clarke's Weaver, Sokoke Scops Owl, Amani Sunbird, Spotted Ground Thrush as well as the Sokoke Pipit in Arabuko –Sokoke Forest next to Malindi.
You can also find a few more of the endangered birds in places like the forest "islands" which is at the peak of Taita Hills close to Voi that is a habitat to the exceptionally stunning but highly threatened Taita White-eye, Taita Thrush plus the Taita Apalis.
In the highland grasslands next to the Aberdare mountain ranges, you will find the indigenous and threatened Aberdare Cisticola plus Sharpe's Longclaw.
In the western part of Kenya, Kakamega Forest is a small section of Guineo-Congolian rainforest in Kenya. A few of the bird species that live in the rainforest include Hornbills, the small threatened Turner's Eremomela, and Turacos among others.
The rare and endangered Papyrus Yellow Warbler can usually be seen in the papyrus swamps on the edge of Lake Victoria. Other birds that can be spotted in the same area include all papyrus endemics, Papyrus Canary, Papyrus Gonolek, plus the White-Winged Warbler.
Birding Guides in Kenya
There are a number of local bird guides at the various birding spots to help you find and identify the different bird species during your Kenya Birding Safari. They reside at or close to these destinations and their knowledge about birding is cultivated by their interaction with avid birders, scientists as well as a bit of education. it is recommended that you reach out to the local guides association in case you are interested in visiting a particular site. Through taking advantage of the local guides, you can have better chances of having a satisfactory birding experience. Using the local guides also enables the preservation of that site through including the surrounding community in maintaining the area's bird lore.
Fortunately Safari Desire uses the best local birding guides on all of our bird watching adventures to ensure that our guests have an informative, rewarding and enjoyable experience.
23 Best Birding Destinations in Kenya
Nairobi City
The capital of Kenya has a high concentration of birds and you will definitely see birds in every place you visit whether you just take a walk around your hotel gardens, head to the national museum or the Nairobi National Park. You will come across birds like the secretary bird, mouse birds with long tails which are specific to Africa, Black-headed Weaver or Yellow-backed Weaver, Bustards as well as tiny iridescent sunbirds that look like flying jewels. The huge Marabou Storks are common in the city and live in the wattle trees on the streets. Safari Desire arranges weekly morning birding walks within and in the vicinity of Nairobi to a number of birding sites. A variety of birding sites can be toured during trips in Nairobi. Some of the birding sites are the escarpment forests in the foothills of the Aberdare mountain range, Lake Naivasha in the Rift Valley plus the dry bush around the Olorgesailie Prehistoric Site.
Turkana
Turkana is a great site for birding and is popular among specialized birding safaris. A few of the popular species include sur winged plover, greater flamingo, little stint, and the pink backed pelican. The rare species include Banded snake eagle, African skimmer plus saddle billed stork.
Amboseli National Park
Amboseli is very famous among avid bird watchers and elephant watchers. More than 400 different species with 40 raptors have been documented. The most popular ones include various birds of prey like  a small population of Martial Eagles, a number of ducks, darters, heron nest in the wetlands plus lesser flamingo.
Lake Victoria

Papyrus Gonolek, Lake Victoria
There are a number of great birding sites around the shores of Lake Victoria. They include Dunga, Koguta, Ruma national park and kusa. The swamps are a sanctuary for the surviving Papyrus Yellow Warbler, Plus Papyrus Gonolek and Ruma is the one place you can get to see the migratory blue swallow.
Maasai Mara Game Reserve
Masai Mara is very well-known in the birding world and is now common among specialist birding tours. About 500 different species have been documented in Maasai Mara including Secretary Bird, Madagascar Squacco Heron, White headed Vulture, Martial, Grey Crested Helmet Shrike, Yellow Billed Oxpecker, the Corncrake, Lesser Kestrel, Crowned Eagle Saddle Billed Stork, Ostrich, and Lilac Breasted Roller.
Naivasha
It has documented more than 400 different bird species. The water from the lake allures a number of water birds for example Red-knobbed coot, Little Grebe, the biggest population of African Fish Eagle, Goliath Heron, Saddle Billed Stork, rare maccoa duck,pied and malachite kingfisher, African Darters plus spoonbills.
Elementaita
It is a popular site among birders and especially for specialized birding safaris. The most popular birds documented in this area include the grey crested helmet, martial and crowned eagles, lesser and greater flamingo plus the exceptional Jackson's Widowbird.
Meru Region
The Meru region is a great birding site and is now a common destination for specialist birding trips including the Meru National Park in Central Kenya. Birds such as Pel's Fishing owl, African Fin Foots plus Saddle Billed Stork have been documented especially in the wetlands and on the river banks.
Bogoria
Lake Bogoria is popular because of its high concentration of flamingos. Some of the other bird species documented here include White necked vulture, Black necked Grebe, African Fish Eagle plus the African Darter. The recommended way to have a great view of the birds is to move around the lakeshore.
Arabuko Sokoke Forest
Arabuko Sokoke is an excellent birding site. Some of the indigenous bird species include the Sokoke Scops Owl which is the most elusive owl in the world. It only lives in this forest however a few have been spotted in Usambara Mountains which is in the north of Tanzania. This rarely seen owl is very difficult to spot which makes it the white whale for avid birders.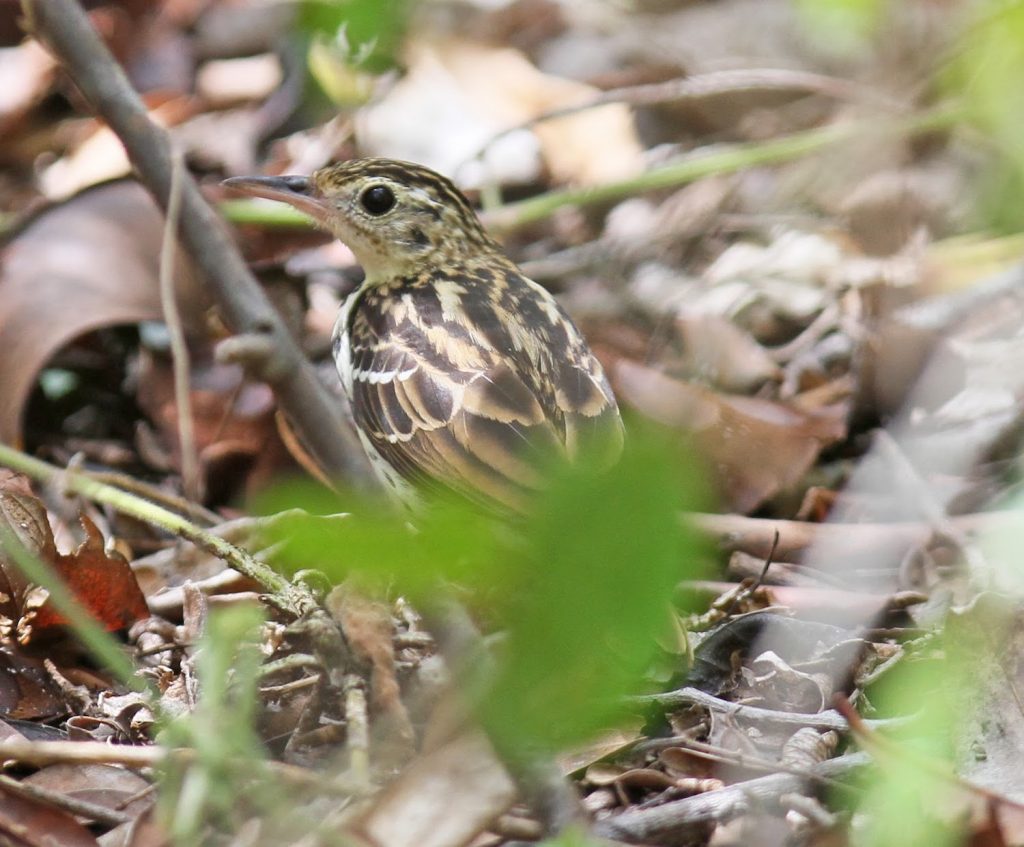 In case you miss out on seeing the Scops owl, there are numerous other birds that reside here like the Southern Banded Snake Eagle, the rare Clarke's Weaver, Amani and plain backed sunbirds as well as Fischer's Turaco.
Samburu
Samburu National Reserve is a very popular birding site especially among birders and for specialist birding safaris. Samburu as well as Buffalo Springs have documented more than 380 bird species with almost the same number in Shaba. The most popular species documented are the arid natives which include Somali Ostrich, Bristle Crowned Starling, William's Lark, Donaldson-Smith's Sparrow Weaver, a variety of Vulturine Guinea Fowl, Shining Sunbird, migratory Kestrels, the uncommon species like the Taita Falcon plus numerous Hornbill species.
Kakamega Forest
Kakamega Forest Reserve is great for birding and is popular for having a rich birdlife. It has one of the rarest environments in Africa. It also has a variety of endangered species such as Chapin's flycatcher, Angsore's Greenbul, Turner's Eremola plus the blue headed Bee Eater. Some of the prominent birds include Banded snake eagle, least honeyguide, crowned eagle, Red chested owlet as well as the Great Blue Turaco.
Tsavo National Parks
Tsavo is vast which provides excellent opportunities for birding and is becoming a common area for specialist birding trips. A few of the popular species are the Blue Quail, Martial, the uncommon Basra Reed Warbler, Crowned eagle, Violet Wood hoopoe, ostrich plus Friedmann's Lark. Both Tsavo East and Tsavo West as well as the adjoining private ranches and wildlife conservancies are great birding spots in Kenya.
Aberdares National Park
The Aberdares is endowed with an abundance of birds and is now common among specialist birding safaris. About 200 different bird species have been documented in this area for example Mountain Buzzard, African Green Ibis, Cape Eagle Owl, Hartlaub's Turaco plus African Cuckoo Hawk.
A few of the uncommon birds include Aberdare Cisticola, Scarlet tufted sunbird, African grass owl plus the long tailed widowbird.
Mount Kenya
Mountain Kenya and the neighboring forests provide the perfect environment to go for birding. The prominent species that have been documented include the crowned eagle, Hunter's Cisticola, Cape Eagle Owl, Jackson's Francolin, African Grass Owl, Abbotts Starling, and lesser Kesrel.
Taita and Chyulu Hills
Chyulu hills are very popular for bird watching as well as birding specialist safari destination. The most popular bird species include Shelley's Francolin, Crowned Eagle, Abbots Starlings along the way from Mt Kenya to Kilimanjaro, Martial Eagle, plus numerous uncommon raptors Ayre's Hawk Eagle. Taita Hills is also a very vital birding area with many indigenous birds such as Taita Apalis, Taita Thrush, Taita Falcon plus Taita White Eye. Tsavo West safari or safari in the Taita Hills Wildlife Sanctuary or Ngutuni Wildlife Sanctuary can be arranged in combination with other birding hotspots in great birding safari in Kenya.
Malindi & Watamu
This area is very common among birders as well as specialist birding tours. Mida Creek as well as the beaches of Watamu are where the birds such as Curlew Sandpiper, Lesser Crested Tern, Sanderling, Western Reef Heron as well as the Greater and lesser Sandplover. Once in a while, the Roseate plus Bridled Terns use the Offshore Whale Island for breeding. In the North of Tsavo is River Sabaki which allures the Lesser Crested, Sauder's Tern, Sooty Gull plus the Madagascar Pratincole. In the outskirts of Malindi close to the Marafa Depression lies the Dakatcha Woodland which is a very vital bird sight as well as a haven for the Sokoke Pipit, Clarke's Weaver plus the southern banded snake eagle.
Nakuru
Nakuru is home to the greater and lesser flamingo as well as Lesser Krestel, little grebe, Madagascar Squacco Heron the Martial Eagle, great white pelican plus black necked. We can customize for a safari that includes two days at least at Lake Nakuru National Park if you are a birds lover.
Tana River Delta is a great spot for bird watching. It has over 20,000 water birds for example flamingo, stocks, egrets, geese, plenty of shorebirds plus pelicans. The neighboring forests have a high concentration of the different bird species for example the Scaly babbler, Malindi Pipit, Pel's fishing Owl, the rare Southern Banded Snake Eagle, the Tana River Cisticola, the Violet Wood Hoopoe, East Coast Akalat plus the Basra Reed Warbler.
South Coast
The South Coast is an excellent choice if you are interested in coastal birding.The forest at Diani is a sanctuary for the little Yellow Flycatcher, Southern Banded Snake Eagle, the Uluguru Violet Backed Sunbird as well as the Fischer's Turaco. Close by is Dzombo Hill which shelters Digo Kaya as well as other birds such as the African Crowned Eagle plus about 33 other forest birds.
Lake Magadi
Magadi has become a vital birding area because it is a breeding area for flamingos. Other bird species include Great Egret, Avocet, African Spoonbill as well as Cape Teal.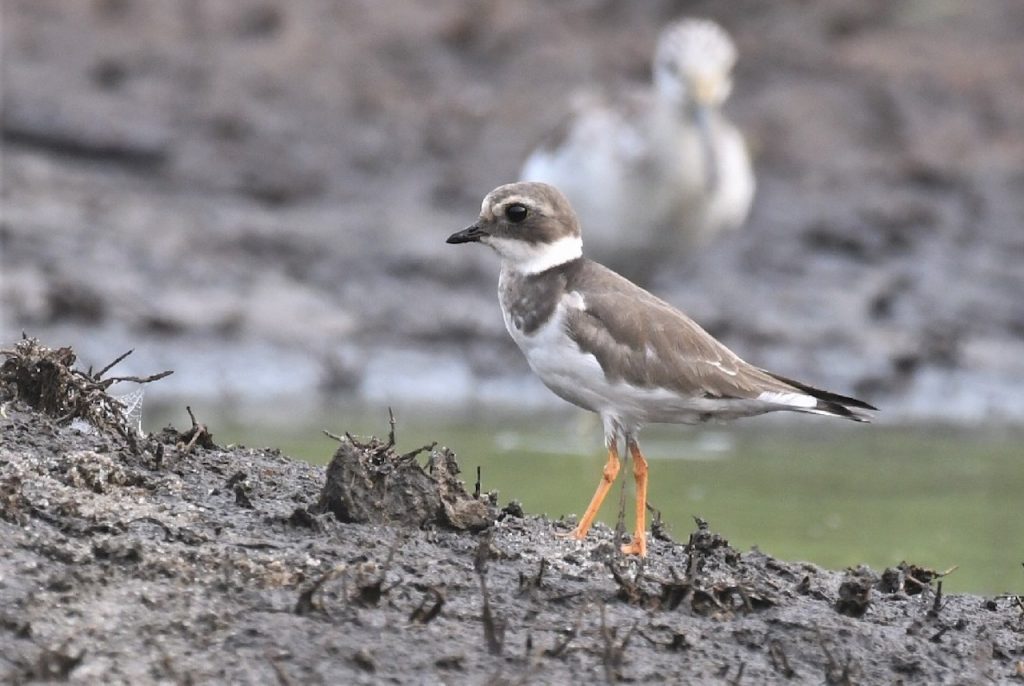 Baringo
Baringo is a vital bird site and is popular among specialist birding safaris. A few of the popular birds documented here are Bristle crowned Starling, darters, white backed duck, African Skimmers, Jackson's and Hemprich's Hornbill, Goliath Heron.
The Kisite-Mpunguti Marine Park located offshore inhabits a very crucial population of birds that include the uncommon Roseate Terns as well as other coastal birds that are mainly based on Kisite Island.
Shimba Hills
Shimba hills are a very popular birding site and are common for specialist bird tours. The most prominent birds documented in this area include Sokoke Pipit, migratory Eurasian cuckoos, Southern Banded Snake Eagle, Eastern Coast Akalat as well as the Fischer's Turaco.
Best time for Birding in Kenya
You can go for bird watching throughout the year in Kenya.Kenya experiences the wet season during the months of April and November which is the same time that birds are migrating to and from Europe as well as Asia. it is during this time of the year that you can have the best birding experience on your safari in Kenya.
To book your birding safari in Kenya today, please contact us and one of our reservations managers will offer you all the necessary information to help you plan a memorable experience.